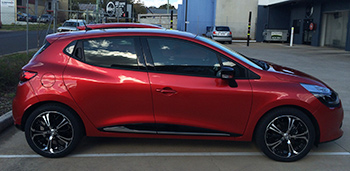 Nationwide Warranty for added peace of mind.
Enviroshield
Paint Protection
Provides the "Ultimate" in high gloss paint protection maintaining the new car look.
Protects against harmful UV rays which can cause discolouration, fading & oxidization.
Outstanding stain resistance against bird droppings and tree sap.
Enviroshield is highly durable, hard, with a long lasting finish.
Easy-clean non-stick surface makes washing easier.
Unlike conventional paint sealants and polishes, Enviroshield doesn't form an airtight barrier over the vehicles paintwork, allowing it to breath.
Contains patented biodegradable components (not soluble in water).
Easier colour matching for touch ups or panel work.
How to keep
that long lasting shine
To ensure a great looking finish that lasts and lasts, simply wash your vehicle at regular intervals with Enviroshield Wash Renewer Concentrate, and you'll be assured of keeping that showroom shine.